BS EN 1090 and CE Marking of Structural Steel and Aluminium Products.
CE marking to BS EN 1090 is a legal requirement for manufacturers / processers of structural steel and aluminium products.
BS EN 1090 is a harmonised standard that covers structural / construction steel and aluminium products, that are installed in a permanent manner.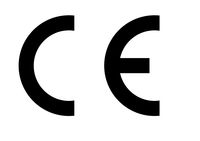 In line with the Construction Products Regulation (CPR), construction products must be CE marked to demonstrate compliance with BS EN 1090-1 (the harmonised European standard that applies to structural metalwork).
Initiative Quality & Safety have vast experience in the application of BS EN 1090 and can help you to achieve independent certification against this standard, enabling the CE marking of your steel or aluminium structural products.
Why CE Mark?
If you manufacture, fabricate, process or supply structural steel / aluminium for construction use, the requirements of BS EN 1090 apply to you.
This is a legal requirement that has implications on your business processes:
Purchasing and verification systems will require enhancing / developing to ensure that you only buy CE marked sections, bolts and welding consumables.
Where welding is undertaken, a weld quality management system will be required in line with the appropriate requirements of BS EN ISO 3834.
Proven and qualified weld procedures will need to be in place. These will need to be executed by trained and competent welders (with supporting records maintained).
A trained and competent Responsible Welding Co-ordinator (RWC) will need to be appointed (to the appropriate execution class) to oversee technical welding aspects and welding application.
Thermal cutting processes will need to be proven and validated to demonstrate capabilities.
A Factory Production Control (FPC) system that is preferably compliant with BS EN ISO 9001 in line with the appropriate Euro Codes, BS EN 1090-1 and BS EN 1090-2 must be in place.
Material and consumable traceability may need to be enhanced to fulfil the requirements of your chosen execution class.
Failure to comply and apply the CE mark to your products is a breach in legal requirements and your business may be at risk.
Factory Production Control.
Factory Production Control (FPC) Systems (BS EN 1090-1) defines the operational controls required to ensure that structural steel / aluminium components meet a range of clearly defined technical requirements relevant to their manufacture / processing.
How can Initiative help?
Coupled with extensive consultancy and assessment experience, a user-friendly and common sense approach, Initiative can assist your business to successfully achieve and maintain 3rd party registration to BS EN 1090-1, BS EN ISO 3834 and other underpinning CE Marking requirements.
We can also carry out internal audits of your FPC system to ensure you are ready, confident and fully prepared for your BS EN 1090-1 Certification assessment.
We will also assist with guidance on appointment of a suitable UKAS accredited notified body for the scope and execution class of the work types and processes involved with your business.