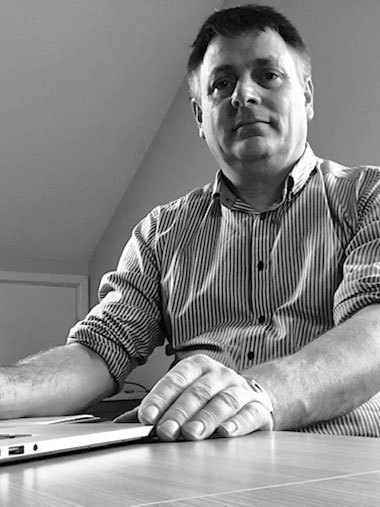 Kris Allen – Associate Health & Safety Consultant.
Kris joined Initiative in September 2018, as an associate Health & Safety Consultant delivering a wide range of specialist Health & Safety consultancy and training related services to Initiative clients.
Kris is an experienced management professional, with substantial knowledge in developing food safety, health & safety and environmental policies. He has worked in the food manufacturing industry in management level jobs for over 20 years, being responsible for managing safety in food, health and environment disciplines.
In 2016 Kris branched off to provide full time training and consultancy services, using his vast experience to allow others to acquire knowledge in his area of expertise.
Alongside Kris's expansive industry experience, Kris is able to deliver a range of courses both non-accredited and accredited, such as the full range of IOSH courses. He is also able to carry out Noise Assessments and Surveys and Local Exhaust Ventilation Thorough Inspections and Tests. As well as health and safety Kris also holds qualifications in ISO14001 and has designed, developed and maintained environmental management systems. He led environmental initiatives in waste mapping and carbon footprint analysis & zero landfill status.
Key Professional Honours / Memberships.
BSc (Hons) First Class – Open University Mathematics, Complex System, Environment & Design.
Chartered Member of the Institute of Occupational Safety and Health (CMIOSH).