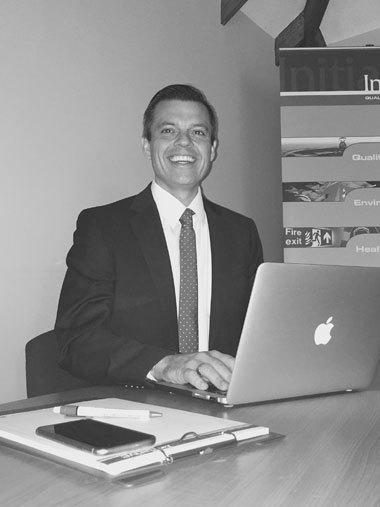 Gavin Hedge – Director & QUENSH Consultant.
Gavin joined Initiative in March 2005 as a Director and works closely with the Directors, our clients and stakeholders to develop a good relationship, ensuring that their projects are delivered on time and to their desired standard.
Gavin is a vastly qualified and experienced consultant, with a wealth of technical expertise in successfully delivering a wide range of consultancy support projects all 3 disciplines; quality assurance, environmental, safety and health and integrated QUENSH management systems to a vast and diverse range of clients and industry sectors.
Key Professional Honours / Memberships.
International Register of Certificated Auditors (IRCA) Registered QMS Lead Auditor.
Member of the Chartered Quality Institute (PCQI).
Technician Membership to the Institute of Occupational Safety & Health (TECH. MIOSH).
Practitioner Member of the Institute of Environmental Management & Assessment (PIEMA).