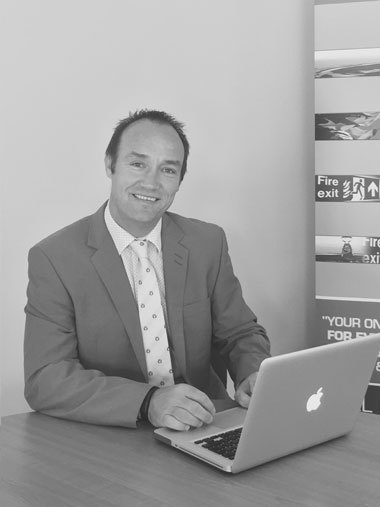 Mark Thompson – Managing Director & QUENSH Consultant.
Mark is the founding Director of Initiative back in April 1999, and is ultimately responsible for all aspects of the company operations, ensuring that our diverse range of services exceed client and stakeholder expectations.
He plays an active role in the day to day management and operation of the practice including sales and marketing, service design, development and delivery, project management, HR and finance.
Mark is the primary contact for client sales enquiries and takes great pride and passion in managing these from inception through to initial diagnostic visits to convince the client that we are unequivocally the best choice for them and their needs, through to proposal development and eventual project securement.
In addition to the management of his portfolio of clients, Mark manages and oversees the delivery of the team of consultants, taking an active role in ensuring the continued high-quality design and value added delivery of all projects throughout Initiative, which is key to the Practice's ethos.
Mark is a vastly qualified and experienced consultant, with over 20 years' experience in successfully delivering a wide range of consultancy support projects in all 3 disciplines; quality assurance, environmental, safety and health and integrated QUENSH management systems to a vast and diverse range of clients and industry sectors.
Key Professional Honours / Memberships
International Register of Certificated Auditors (IRCA) Registered QMS and EMS Lead Auditor.
Chartered Member of the Chartered Quality Institute & Chartered Quality Professional (MCQI / CQP).
Technician Membership to the Institute of Occupational Safety & Health (TECH. MIOSH).
Practitioner Member of the Institute of Environmental Management & Assessment (PIEMA).